Program Outline
Bachelor of Arts (BA) in Performing Arts
Duration: 3 Years (6 Semesters)
Affiliation: PES University
Campus: Ring Road Campus
Admission Test: PESSAT
Approval Body: UGC
Eligibility
50% aggregate score in 10+2 or equivalent in any stream from a recognized board
Register for PESSAT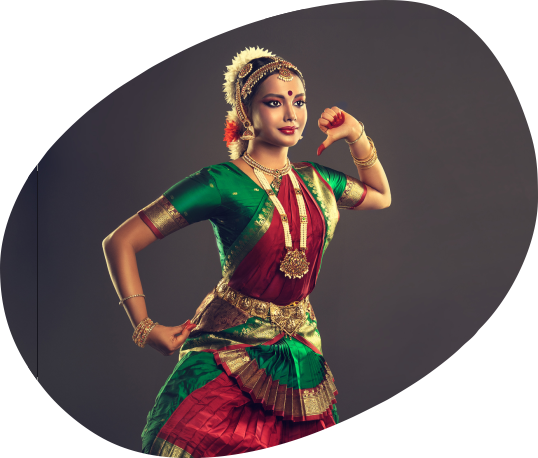 Bachelor of Arts (BA) in Performing Arts
The performing arts refers to art forms wherein artists use their voice, movements of their bodies, often concerning other objects, to convey artistic expression. Practitioners of performing arts today are often a part of the "entertainment industry". Our history serves as an example of the role that performing art forms play in defining the very cultural and social fabric of the country for eons to come.
For ages, performing art forms have been honed under the guidance of masters in the domain with performances at a variety of events. Over the past few decades, the Entertainment Industry has revolutionized itself in terms of organization. Incoming artists must understand this structure that comes with the domain.
With a wide variety of Majors and Allied Areas in different art forms, a foundational understanding of the range of art forms and language courses, the Bachelor of Arts in Performing Arts degree at PESU aims to give the students a structured approach to pursue a career in the entertainment industry.
With performances, internship opportunities and a well laid out capstone project, the degree would give the students a flavor of the industry in which they aim to build their careers.
---
Key Differentiators of this program at PESU
Variety of foundational courses in the earlier semesters to help students understand the breadth of the domain
In-Depth Language courses, especially in Kannada and Sanskrit, to enhance the comprehensibility of cultural art forms
Courses aligned towards Business, Social Media, Mass Media and so on, to help the artist build a brand and persona for their art
Minor and Major courses in the domain of Music, Dance and Theatre to build expertise
Practical sessions to enhance understanding of major and minor topics
Mandatory performances within and outside the college to help the artists build a platform for their work
Internship opportunities to give the students a feel for what the entertainment industry functions like
Programme Highlights
Variety of foundational and language courses to guide the student in their initial exploration of the domain
Impeccably structured Business, Social Media and Mass Media courses to help the student build a brand for their art form
Practical Sessions and Mandated Performances to give the student a feel for demonstrating their art form
Internship opportunities at locations of repute to give the student an in-depth understanding of the industry
Well-structured Major and Minor courses in the domains of Music, Dance and Theatre
Who should pursue this Program?
Devised with keeping the trends of the entertainment industry and the needs of an artist in mind, this course is built for those students who fully intend on pursuing a career in the entertainment industry. A career in performing arts usually begins as a hobby in the early formative years of a student's life.
This course aims at helping the students harness this early founded passion and convert it into a feasible and prosperous career. Presently, this course aims to help those students with a passion for the Music, Dance and Theatre domains. It aids in helping the student convert their unstructured hobbies into a structured form, presentable at an industry level.
This course is particularly designed to help the students achieve all-round development, not only in the field of performing arts but also in the understanding of languages and the necessary business acumen to build a successful career.
Placement Opportunities & Career Assistance
The Placement Cell of the University will facilitate the placement of the graduating students in the corporate world / academic institutions / healthcare sector / entertainment industry, besides providing monetary assistance and ideation to the budding entrepreneurs to initiate start-ups through the PESU Venture Labs.
Extra-Curricular/Co-Curricular Activities In The Program
Presently, the department aims to motivate co-curricular activities in the form of Lab / Studio Sessions organized in addition to the theory coursework. The department also plans on a mandate of performances throughout the 7th Semester to help students get a feel for the work that goes into a Live Performance, on-stage and behind the stage. Internships are proposed during the 7th Semester to further improve student insights in the entertainment industry domain. A capstone project is proposed during the 8th Semester for students to present their art form to a panel of esteemed academia in their respective domains
Specializations Domains
The course currently aims on focusing on the Music, Dance and Theatre Domains. In order to accomplish this, students will pursue foundational courses in their initial semesters to achieve breadth in the domain. Followed by this, students will pursue Major Areas and Allied areas in the domains of music, dance and theatre. The proposed set of Major and Allied courses is as mentioned below.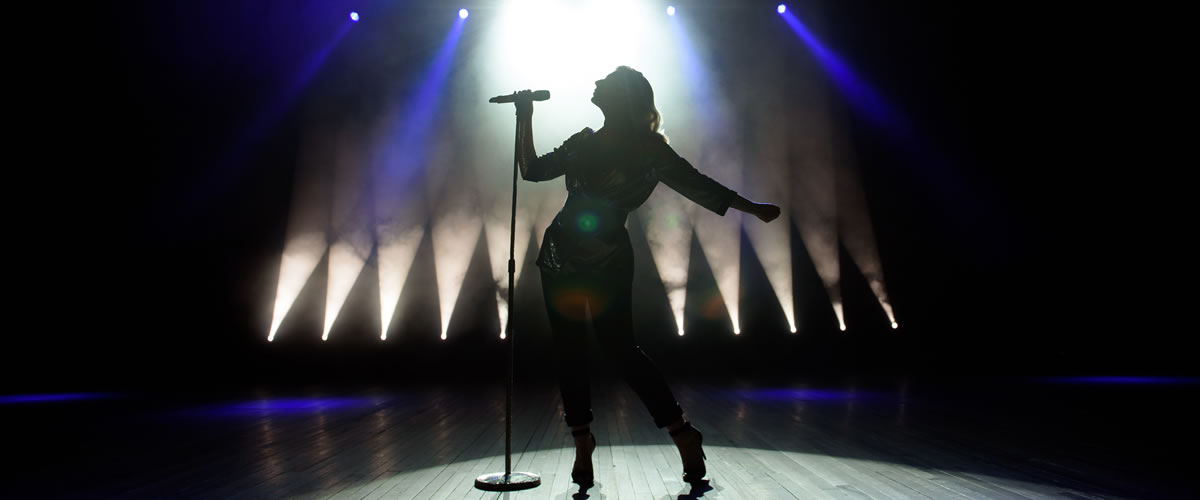 Music (Plans)
Major Area – Carnatic Vocal
Allied Area – Violin / Mridangam
Major Area – Hindustani Vocal
Allied Area – Harmonium / Tabla
Major Area – Mridangam
Allied Area – Carnatic Vocal
Major Area – Harmonium / Tabla
Allied Area – Hindustani Vocal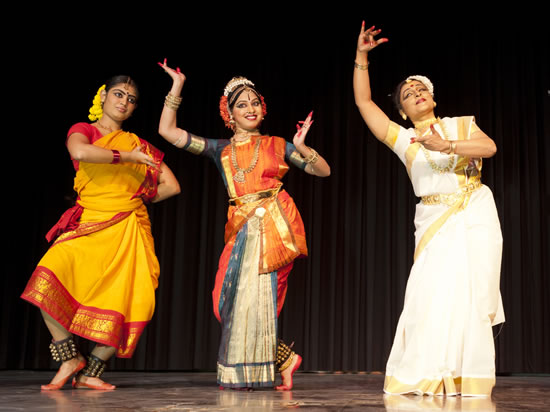 Dance (Plans)
Major Area – Bharathanatyam / Kuchipudi / Kathak
Allied Area – Vocal / Violin / Mridangam
Theatre (Plans)
Major Area – Acting / Direction
Allied Area – Costumes / Set and Properties / Make-up / Lighting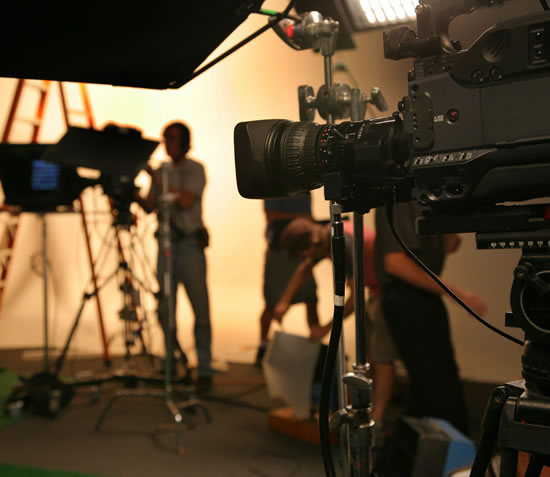 Focus Areas / Key Subjects (Specialization wise)
The focus areas and key subjects are from the domains of Music, Dance and Theatre courses. All of these courses have a Major and an Allied area for students to pursue in-depth knowledge in a specific art form. Additionally, students have a wide variety of electives to choose from as mentioned below.
Subplans for Electives in Music
Musicology & Ethnomusicology
Music, Science & Technology
Sound Recording & Editing
Subplans for Electives in Dance
Choreography
Music, Science & Technology
Sound Recording & Editing
Subplans for Electives in Theatre
Design for Theatre
Folk Art
Sound Recording & Editing
Program Design and Delivery Method
The program is proposed as an in-depth 4-year course comprising of 8 semesters in total with graduating students earning 160 credits in accordance with the National Educational Policy of 2020.
The program will be offered in three domains – music, dance & theatre.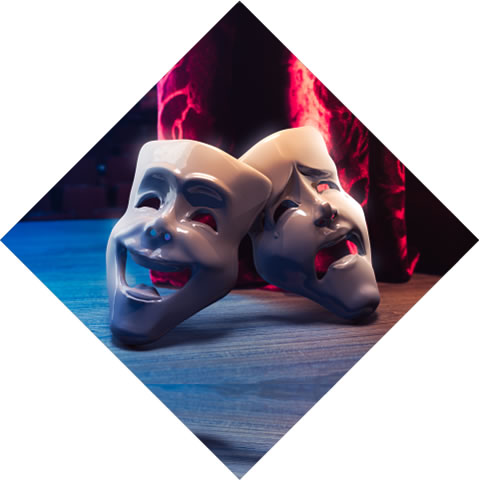 The program will have:
Foundational Courses – 6 Nos. (4 credits)
Mandatory Learning Courses – 2 Nos. (2 credits)
Language Courses – 2 Nos. (2 credits)
Common Courses – 6 Nos. (2 credits)
Domain Specific Theory Courses – 6 Nos. (4 credits)
Ability Enhancement Courses in Major Area – 4 Courses (5 credits)
Skill Enhancement Courses in Allied Area – 4 Courses (5 credits)
Electives – 6 Nos. in Different Plans (4 credits)
Internship + Public Performances (12 credits)
Capstone Project - Creation of Individual Album (12 credits)

The proposed structure and division of credits over the semesters is enclosed at the end of this document.
---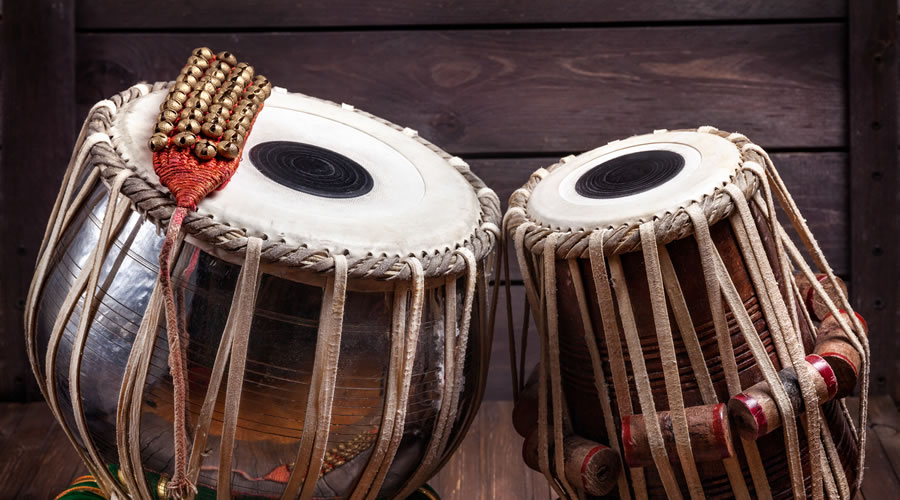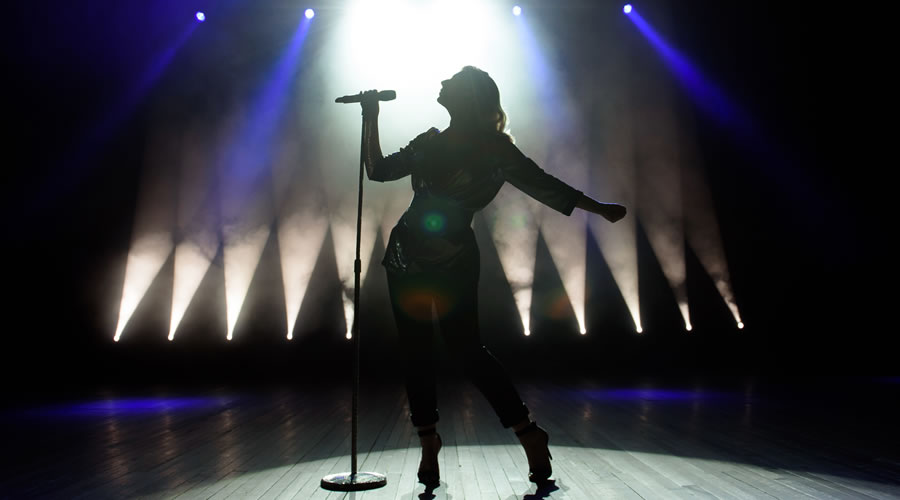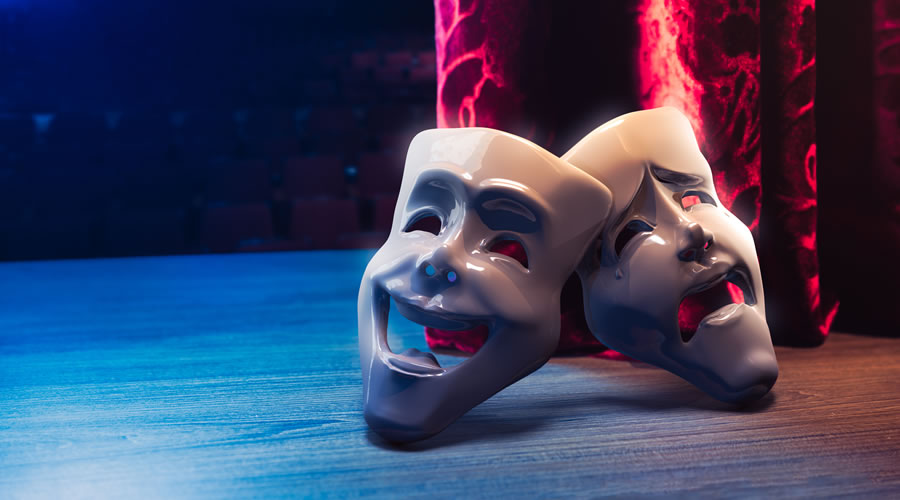 Pedagogy Method
Classroom Teaching
Specialized Practical Training in Studios
Instructional Learning through Performances
Project Based Learning
---
Future Career Prospects after completing the Program
Actor: Actors dominate screens, big and small, all over the world. With the prowess to demonstrate emotion on demand along with a demonstration of inter-disciplinary arts, being an Actor, not only helps the student gain commercial success, but also Social success
Dancer: Dancers use their ability to understand the flow of music to bring to life words strung to a tune. Not only do they perform in the Cinema and Theatre world, but dancers are renowned worldwide for their talent and are often invited to perform at a variety of cultural festivals.
Musical Theatre Performer: Being an Actor or a Dancer is an either-or situation for everyone but Musical Theatre Performers. They bring to life a different form of theatre driven by the ability to Sing, Dance and Act. In recent years, there has been a visible boom in the audience of the Musical Theatre domain.
Dance, Music, Drama-Therapists: Like Speech Therapists, these therapists use a variety of art forms to help their patients to express themselves. Due to repressive tendencies, certain patients can only express themselves in non-conventional means.
Theatre Director: A theatre director is responsible for pulling together a brilliant theatrical performance. Not only are they responsible for critiquing actors and building the play, but are also responsible for the logistics and planning of the whole event.
Screenwriter: We often watch Movies and are left awe-struck with the direction and growth of the movie. Most, if not all, of this credit, is due to the team of Screenwriters who build movies from scratch and help breathe life into all of the characters
Arts Administrator: Arts administrators organize art activities and services and ensure they are successful. They work for various organizations such as theatres or museums.
Theatre Stage Manager: Another performing arts career that requires organization skills is that of a theatre stage manager, in charge of making sure shows run smoothly. A manager requires great people skills and the ability to network to run the show. and many more…
01
Ranked #1
#1 University in Karnataka (New Universities under 5 years) by KSURF
02
India's Most Preferred
PES is the second most preferred destination next to IIMB for B-School aspirants – Times of India
03
Ranked #1
#1 B School in Karnataka – Times of India B School Rankings 2021
04
Ranked #5
PES University ranked #5 in Outlook-ICARE India University Rankings 2020